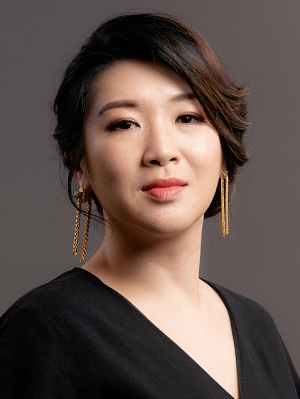 Ng Sheen Fai Jessica
Hong Kong soprano Jessica Ng studied voice at the Mannes College of Music alongside her pursuit of a Fine Arts degree. Having debuted as Konigin der Nacht in Mozart's Die Zauberflöte in Weimar, Jessica went onto perform Sandmannchen in Humperdinck's Hansel und Gretel at the Norwegian Opera and Ballet House, and thereafter reprised Konigin der Nacht in Naples, as well as in Hong Kong and Johannesburg. Her other operatic roles include Adina in L'Elisir d'Amore, Frasquita in Carmen, Drusilla in L'Incoronazione di Poppea and Ophelie in Hamlet. She performed the role of First Geisha (and covered the lead role of Otoko) in the 2019 world premiere of Elena Langer's Beauty and Sadness, directed by Carolyn Choa. Jessica also premiered the Cantonese song cycles Chinese Pictures by award-winning composers Pieter Bezuidenhout and Franco Prinsloo in South Africa and co-founded Duo Reine with harpist Judy Ho.
Jessica is a resident artist at the HKU Black Box Theatre, where she has co-directed and performed in productions such as Hansel und Gretel (a puppet opera) and Kuffy Ko's play Weird Pool Party. She has also written and directed Tallard and the Ladderbird, a hit puppet play in Pretoria.