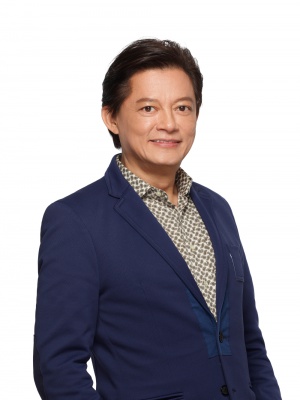 Warren MOK
World-renowned Chinese tenor from Hong Kong, Warren Mok, makes frequent guest appearances in many leading opera houses throughout the world. His operatic repertoire exceeds 60 roles including Cavaradossi in Tosca, Calaf in Turandot, Rodolfo in La Bohème, Radamès in Aïda and many others. In recent years, Mok has been very active in promoting western opera and music in Hong Kong, Macau and the Mainland. Recently, he has been the Artistic Director of Opera Hong Kong, Fujian Grand Theatre and Zhuhai Huafa Grand Theatre and was also the Artistic Director of the Macao International Music Festival.
Mok was awarded Officer of the Order of the Star of Italy by the Government of Italy in 2018, a Medal of Honour by the Hong Kong Special Administrative Region in 2011, World Outstanding Chinese Award in 2010, and both Cavaliere dell'Ordine della Stella della Solidarietà Italiana (Knight of the Star of Solidarity of Italy) by the Government of Italy and Chevalier dans I'Ordre des Arts et des Lettres (Knight of the Order of Art and Letter) by the Government of France in 2008.
In 2012, China's Three Tenors – Warren Mok, Dai Yuqiang and Wei Song – toured the world to promote Chinese culture. In 2015 Mok was appointed as members of Beijing Committee of Chinese People's Political Consultative Conference, fostering the bridge and development between the two cities and Hong Kong. He was also a Zhuhai Committee of Chinese People's Political Consultative Conference.