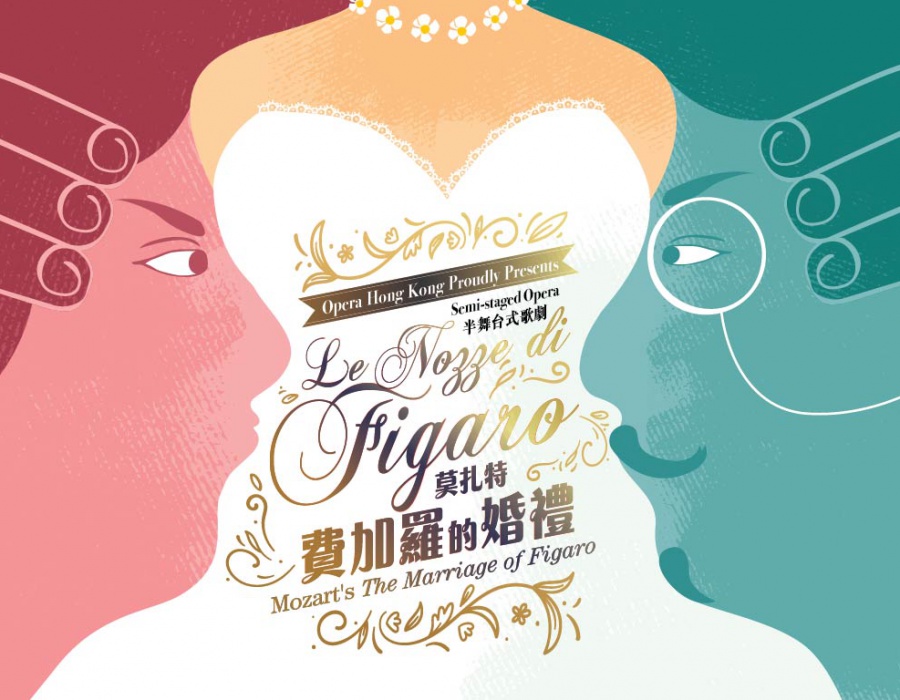 SEMI-STAGED OPERA: THE MARRIAGE OF FIGARO
The Marriage of Figaro (Le nozze di Figaro) is one of the most appealing opera works that Mozart wrote. Adapted from Beaumarchais's drama La folle journée, Mozart, with his great librettist collaborator Lorenzo da Ponte, turned the political drama into a honey-sweet opera buffa full of love and humanity. The story depicts how the servants Figaro and Susanna succeed in getting married, foiling the efforts of their philandering master Count Almaviva to seduce Susanna and helping the young Countess to win back her husband's love.
Date: 22/08/2020 (7:30pm), 23/08/2020 (3:00pm)
Venue: Concert Hall, Hong Kong City Hall
Tickets will be available at URBTIX on 13 July.