Regular Class
Pre-Junior Music Workshop
To develop musical skills, including listening, rhythmic sense and singing through the specially designed and explorative musical activities.
Junior / Senior / Advanced Chorus and Theatre Workshop
(Audition is required)
To learn vocal techniques including skills of opera and musical performance, choral singing, vocal, aural skills, diction and ensembleship in chorus.
Junior Chorus and Theatre Class
Senior Chorus and Theatre Class
Advanced Chorus and Theatre Class
Young Performers Certificate Programme
(Audition is required)
Members will be trained in groups with different performance techniques including music and drama. Upon the completion of the training, they will be assessed by the Trinity College London. Each successful member will receive an individual certificate of the corresponding level from the college.
ABRSM Singing Programme
(Audition is required)
Based on the ABRSM singing syllabus, the programme aims to prepare students with the vocal and performance techniques essential for graded exams. Conducted in small groups, the classes ensure the progress of each student is closely followed by the teacher, who can therefore adjust the training accordingly to maximize learning effectiveness.
Family Choir
This course aims to promote the value of family-bonding through music making, and to nurture the appreciation for choral music. They will receive proper vocal training, basic score reading, and performance skills. Members will also explore repertoire in diverse styles from different culture.
Adult Musical Class
This musical learning journey invites students to share life experience from which materials can be selected to foster the 'second life'. Through training in acting, music and dancing, you will explore and create your own "Second Life Concerto".
No. of Participants: 10-12
| Phase 1 (10 lessons): Exploration | Phase 2 (12 lessons): Practicum | Phase 3 (12 lessons): Creative Process | Phase 4 (36 lessons): Rehearsal and Performance |
| --- | --- | --- | --- |
| Acting is the perfect starting point among other types of performing act forms. You will learn how to express yourself through dialogues and physical languages and explore the joy of acting. | You will learn vocal technique and at the same time further enhance your acting skill acquired in Level 1. You are challenged to honor your audience and personal feedbacks in some private performances to improve your techniques. | Phase 3 and 4 are closely connected. The former prepares you for the latter. You will start researching, selecting and assembling materials to generate a story plot under the coach's guidance. Songs, wheter newly written or ready from the market, will be chosen to consolidate the structure. | Students will focus on rehearsals in this final stage. The coach will assign different roles to students according to their abilities in singing, dancing and acting. This extra-long period ensures all students have enough time to refine their skills and capacity to live out their "Second Life Concerto". |
| | | | |

Atelier Lyrique (Wan Chai)
Flat B, 1/F, Shu Tak Building,
22-30 Tai Wong Street East, Wan Chai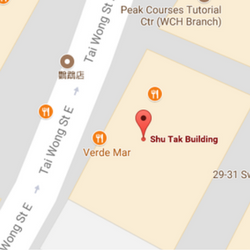 Audition Procedure:
Applicants are required to prepare a short excerpt under 2 minutes from a song for audition purpose. Please bring along 2 copies of the music scores. A piano accompanist will be provided.
Teaching Medium:
Classes will be conducted in English, supplemented with Cantonese. Students will learn different European languages of original lyrics.
Application:
Please submit the application form together with the following items and send to:
Opera Hong Kong,
Room 1907, Pacific Plaza,
410 Des Voeux Road West,
Hong Kong
• 1 recent passport photograph
• A cheque of HK$120 non-refundable application fee made payable to "OPERA HONG KONG LIMITED".
- Please mark "Class Application" on envelope.
- Application fee paid cannot be refunded or transferred under all circumstances.
- Opera Hong Kong Children Chorus reserves the right of admission and disqualification of members with unsatisfactory performance, attendance and discipline.
Remarks: The personal data you provide will be used solely by Opera Hong Kong Children Chorus and will not be disclosed to any third party.Enquiries concerning the personal data collected including the request for access and correction, please contact Opera Hong Kong Atelier Lyrique at 2234 0303 for assistance.
For Enquiry:
Tel: 2234 0303
WhatsApp: 9660 7855 (Message Only)
Email: ohkcc@operahongkong.org