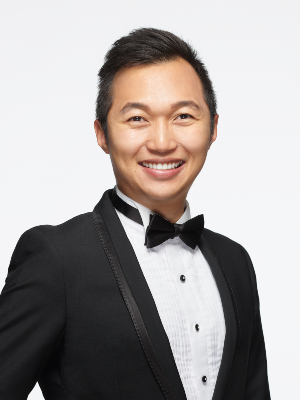 Wu Pak Yin, Joseph
Coach
Joseph Wu graduated with a Graduate Certificate (Voice) from the Guildhall School of Music and Drama's (GSMD) Artist Masters Programme, under the tutelage of Marcus van den Akker; and obtained his Bachelor of Music degree from the Hong Kong Academy for Performing Arts (HKAPA) studying with Mr. Albert Lim. Wu also received singing lessons from Professor Ian Partridge. Wu has performed numerous operatic roles including Sodatto II in Monteverdi's L'incoronazione di Poppea, Camille in Franz Lehár's The Merry Widow, Flute in Benjamin Britten's A Midsummer Night's Dream and Mosquito in Leoš Janáček's The Cunning Little Vixen to name a few. Wu was a member of the Opera Hong Kong Chorus. During his studies at the GSMD, Wu has sung in Neil Jenkins' master class, and performed with the BBC Opera. He frequently appeared as a tenor soloist in various concerts and church masses in London. Apart from being an accomplished classical singer and choral conductor, Wu performs a wide range of repertoire from jazz and Broadway musicals to acappella music.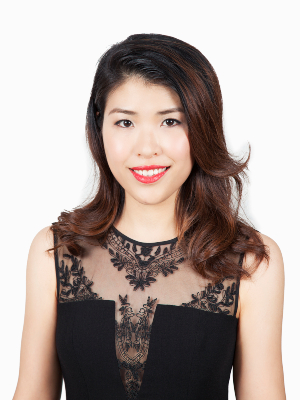 Chan Pui Shan, Anna
Coach
Anna Chan is a Hong Kong mezzo-soprano, studied in David Seligman Opera School, Royal Welsh College of Music & Drama (RWCMD), supported by Leverhulme Trust Scholarship. Chan started her music training in Hong Kong Baptist University. She continued her musical journey as an ethno-musicologist at the Chinese University of Hong Kong under Professor Michael Edward McClellan's supervision before her vocal training in the U.K. In 2015, Chan was invited by the Mdina Cathedral Contemporary Art Biennale to present a solo recital at the Church of St Peter in Chains, Malta. She was also one of the finalists in the Lillian Ash French Song Competition 2016 at Trinity Laban Conservatoire of Music & Dance (London, U.K.) and Mario Lanza Opera Prize 2017 at Royal Birmingham Conservatoire (Birmingham, U.K.). At the RWCMD, Anna sang the title role of Mrs. Herring in Britten's Albert Herring, which gained the fine review from Glyn Pursglove. Recently, she sang as Inez in Gilbert & Sullivan's The Gondoliers for RWCMD's summer opera and Vera Boronel(cover) in Menotti's The Consul at Welsh National Opera.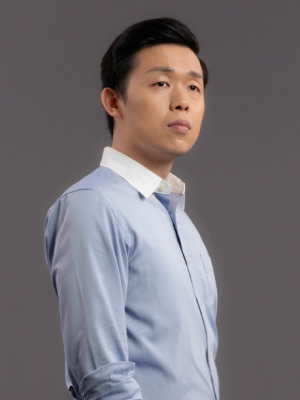 Lam Kwok Ho
Coach
Lam Kwok Ho has performed in opera productions by Opera Hong Kong and the Hong Kong Academy for Performing Arts. His operatic credits include Sciarrone in Tosca, Somnus in Semele, Marco and the title role of Gianni Schicchi, Lindorf/ Coppélius/ Dr. Miracle/ Daperdutto in Les contes d'Hoffmann. As a concert soloist, Lam has performed Beethoven's Choral Fantasy and Bach's Christmas Oratorio under the baton of Helmuth Rilling. His recent performance includes Guglielmo in Cosi fan Tutte (Taiwan). Lam obtained his Bachelor of Business Administration degree from the Hong Kong University of Science and Technology. With support of Cecil Leong Scholarship, Michael Rippon Memorial Scholarship and Fung Kit Ling Scholarship, Lam received his Advanced Diploma and Master of Music degree from the Hong Kong Academy for Performing Arts under the tutelage of renowned soprano Nancy Yuen. Lam has participated in masterclasses by Nelly Miricioiu, Renée Fleming, Eric Halfvarson,Thomas Quasthoff, Dennis O'Neill, Rudolf Piernay, Wolfgang Brendel and Helen Donath.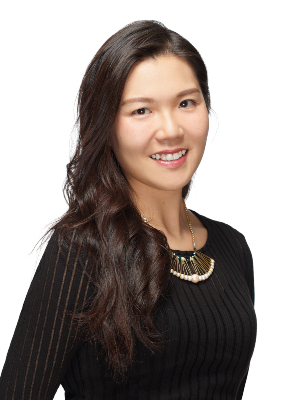 Cheng Chi Suen, Florence
Coach
Florence Cheng received her Master of Music in Choral Conducting at San Francisco State University under scholarship, where she was studying choral conducting with Dr. Joshua Habermann, having vocal training with Catherine Cook in the San Francisco Conservatory of Music as principle study. She currently finished a Ph.D. of Musicology and Choral Conducting at Hong Kong Baptist University. Cheng was the conductor and vocal coach of San Francisco State University Women's Chorus, a member of San Francisco Symphony Chorus, a member and assistant conductor of Symphony Silicon Valley Chorale and Symphony Silicon Valley Singers. She also served as teaching assistant of class ear training and musicianship under instruction of Professor David Xiques. Cheng is currently the conductor of Opera Hong Kong Children's Chorus, the Hong Kong Children's Choir, community choirs, school choirs and churches. In the past years, she served as the music director of the Hong Kong Youth Choir, choir conductor of Hong Kong Baptist University Women's Chorus, the Hong Kong International Institute of Music and the Diocesan Boy's School.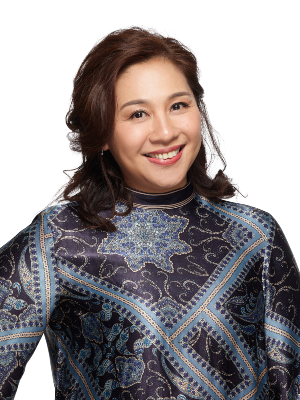 Cheung Hoi Ki, Heidi
Coach
Heidi Cheung graduated from California State University, Northridge majoring in Vocal Performance. She participated in vocal master classes conducted by Kiri Te Kanawa, Alfredo Zanazzo, etc. While her stayed in the U.S., she was invited to perform at Carnegie Hall, New York and performed throughout California with her choir. Cheung also appeared as soloist in concerts and operas. Her roles included Cherubino in Le nozzle di Figaro, A broken China cup in Enfant et Sortileges, Third Lady in The Magic Flute, etc. She then joined Opera Hong Kong Chorus in 2008 and has actively performed numerous operas and concerts. Cheung also uses the Dalcroze Method and Orff Music method in her teaching. She is currently teaching voice and choir in primary schools, secondary schools and vocal lessons.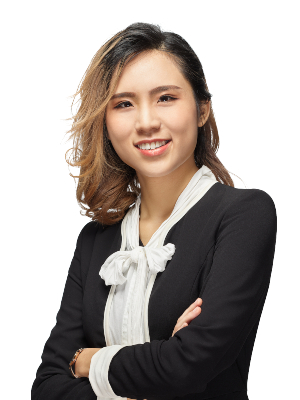 Chung Ka Ying, Katherine
Pianist
Hong Kong-born Katherine Chung is currently a member of Composers & Authors Society of Hong Kong (CASH). She received classical music education in Hong Kong and the UK, obtaining Bachelor of Music degree in Piano Performance from Trinity Laban Conservatoire of Music and Dance. Chung obtained LTCL Piano Recital Diploma with distinction, Grade 8 in Music Theory and Violin (Merit). Having much performance experience and being a piano accompanist in church, she also performs on stage with the singers in hotels, plazas and bars, composing and scoring for advertisement music (the government and artists etc) and teaching students aged from 4 to mature students. She hopes to make the music alive every moment.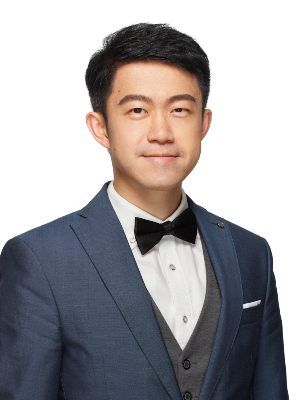 Hui Chung Mau, Karl
Pianist
Karl Hui holds his Master degree of Music in Piano Performance from Indiana University Jacobs School of Music (Bloomington, USA), where he studied with Edmund Battersby, Evelyne Brancart, Jean Louis Haguenauer and Yonit Kosovske (harpsichord). He got his Bachelor Degree of Arts (Music) from The Chinese University of Hong Kong and received piano training under Wong Mei Ling. Currently Karl devotes himself to piano teaching. He is also active in performing and as an accompanist with various organization and choir.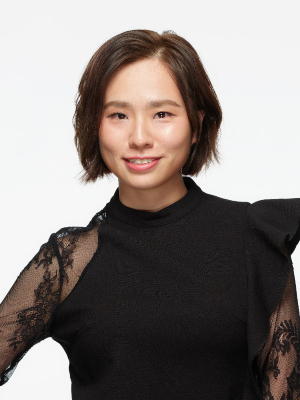 Ma Kwan Ting, Katie
Pianist
Katie Ma received her Bachelor of Music degree in Piano Performance from the University of Bristol where she studied with Professor Raymond Clark and Christopher Northam. Known for her exquisite interpretations of the late Romantic & 20th Century repertoire, she has been invited regularly to give solo recitals across the UK. During her years in the university, she has also been an active member of various choirs and symphony orchestras, where she served as Principal Flute and Piccolo. Katie completed internships with Hong Kong Philharmonic Orchestra and Opera Hong Kong and later earned her Master Degree in Management at University of Sheffield. Upon returning to Hong Kong, she began her career as a professional piano accompanist and a music educator. In 2013, she was invited as a guest speaker for an early childhood music education seminar held in Xiamen. She now works as a theatre production manager, children's choir senior supervisor and freelance pianist.