RIGOLETTO
9-13 OCT 2019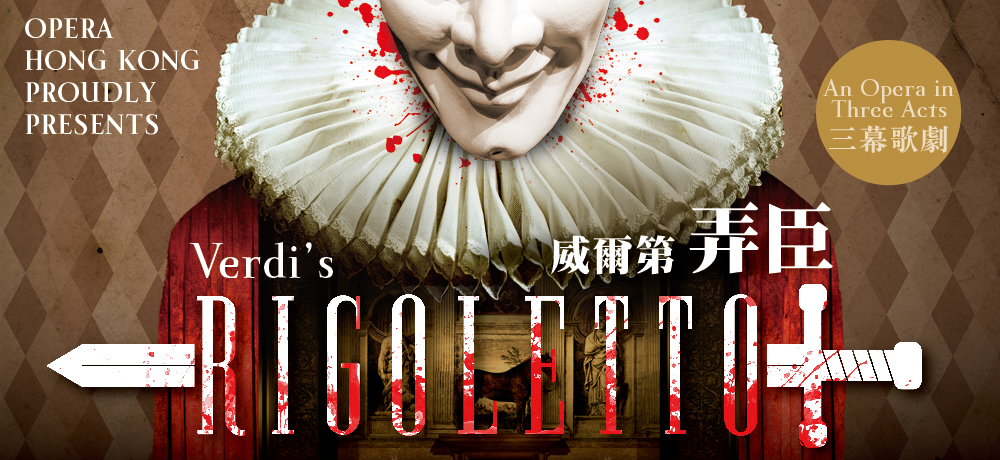 | Wed | Thu | Fri | Sat | Sun |
| --- | --- | --- | --- | --- |
| OCT 9 | OCT 10 | OCT 11 | OCT 12 | OCT 13 |
| 19:30 | 19:30 | 19:30 | 19:30 | 14:45 |
| | | | | |
Grand Theatre, Hong Kong Cultural Centre
$1280, $1080, $880, $620, $420, $150
Title Sponsor of 11 Oct Performance

Opera Hong Kong is financially supported by the Art Development Matching Grants Scheme of the Government of the Hong Kong Special Administrative Region
Acknowledgement
Leisure and Cultural Services Department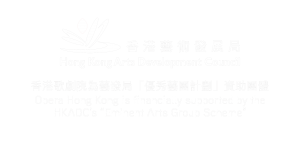 Supported by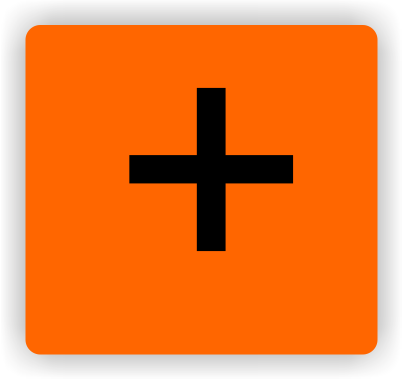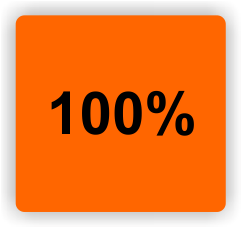 Rigoletto is an opera by the Italian genius Giuseppe Verdi, which based on the play "Le roi s'amuse" by Victor Hugo. The work was Verdi's first international triumph and ranks among the most frequently performed operas in the world. A tragic story of jealousy, vengeance and sacrifice.
The protagonist of the tragic story is a hunchbacked court jester who encourages his master, the Duke of Mantua, to indulge in a licentious and lustful life until his own daughter, Gilda, falls victim to the Duke's seduction. Rigoletto's plot to have his master murdered backfires and results in Gilda's death. Verdi imbued this work with enchanting melodies, strong dramatic situations, powerful characterization and intense emotions.
Before You Go, Come Check This Out!
?The I Hate Opera Guide – Rigoletto by Philip Eisenbeiss ?
【Opera in Three Acts】
Libretto: Francesco Maria Piave
Performed in Italian with Chinese and English Surtitles
A Production of the Fondazione Teatro Lirico di Cagliari
Producer: Warren Mok
Conductor: Paolo Olmi
Director: Pier Francesco Maestrini
Set and Visual Designer: Juan Guillermo Nova
Costume Designer: Marco Nateri
Lighting Designer: Pascal Merat
Assistant Rehearsal Conductor & Principal Répétiteur: Nina Yip
Coach & Répétiteur: Roberto Moretti
Chorus Director: Alex Tam
Hong Kong Philharmonic Orchestra
Opera Hong Kong Chorus
CAST
Rigoletto
Roberto Frontali (9, 11, 13 Oct)
Anton Keremidtchiev (10, 12 Oct)
Gilda
Audrey Luna (9, 11, 13 Oct)
Joyce Wong (10 Oct)
Nicole Haslett (12 Oct)
Duke of Mantua
Pavel Petrov (9, 11, 13 Oct)
Raimonds Bramanis (10, 12 Oct)
Sparafucile
Paul Gay
Maddalena
Carol Lin (9, 11, 13 Oct)
Bobbie Zhang (10, 12 Oct)
Giovanna
Dominique Chan
Count Ceprano
Frankie Fung
Countess Ceprano
Samantha Chong
Matteo Borsa
Chen Yong
Count Monterone
Apollo Wong (9 -12 Oct)
Anton Keremidtchiev (13 Oct)
Marullo
Sammy Chien
A Page
Christy Li
The presenter reserves the right to replace artists at short notice in the event of the said performer(s) indisposition or other unforeseen circumstances.